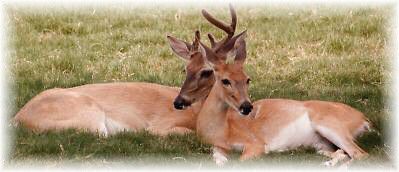 The black plastic stock against my cheek
Reminds me of the Mattel Thompson of my youth
Playing war games
With the neighborhood kids - hide and seek...

Ten years later I'm popping caps
Colts's version of Mattel - the M16
But this war is no game to play
The dead stay dead
They don't return to play another day...

I make it easy pretending to be hunting deer
Home in the woods of North East Pa.
Deer have no faces they have no names...

The months have passed I'm home at last
The opening day of deer hunting at last
The trophy in my sights
The slow exhale of breath
And the ever gentle squeeze of trigger...

The stag buck raises his head and shows off the rack
I hesitate and pull back the bolt
And let the unspent round
Fall to the ground...

I shall never hunt again - for the deer now have faces
They now have names...