Roy&nbsp Spencer
Vietnam Veteran-Air Force Pilot
Lest We Forget Our Heroes Sacrifice
Sgt. Tim Fike was KIA in December 71. It was his last mission before rotating home (it was to be a milk run out of Saigon and back). His crew was shot down as they were returning to Saigon. The pilot thought that they had seen a rocket launcher set up in a rice paddy. They went in low level to check it out (flying a UH-1N slick), and they received heavy ground fire. Sgt Tim Fike, a door gunner was killed, the other door gunner was seriously wounded and at least one other crew member. He was one of the last members of the Green Hornet Squadron killed in Vietnam.
Dec 4, 2014

Nancy  KITZMILLER
nakitzmiller@aol.com
Sister
Gone, but Never Forgotten!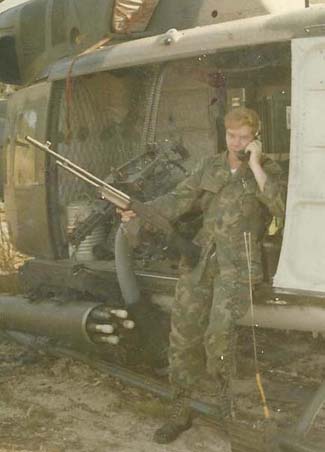 To my brother Thomas Fike ( Tommy) You are thought of often. Love and miss you. If anyone who reads this has any info about Tom, PLEASE contact me. All information or anything at all is GREATLY appreciated.
Oct 28, 2013

Ron  Dunavant
ls5102@msn.com
I served, with him, in Ban Me Thout
10107, central, #102, kansas city, mo., 64114,
I was at Bam Me Thout, with Fike, (that's what I, called him) from Dec., 1970, to Dec., 1971. What I remember about him, was his zest, for life. I can't, remember, where we, were at, but it was, another, army location. Could have been Camp Holloway, or Monkey Mountain? The night, we got there we hoisted, a few with the army, chopper guys. That is the first time, I really got to know, Fike. What a hangover, the next day. He was killed three days, before I left, Vietnam. That kinda took, the thrill out, of going home, for me. When my sons, were, in high school, the traveling, Memorial wall, was set up, at their school, for a couple, of days. I showed them, his name and after all those years, I still got a tear, in my eye.
Aug 15, 2010

Phillip  Rouviere
prouviere@hotmail.com
Served, with Red
11589, Tyndel Creek Lane, Jacksonville, Fl., 32223, USA
My Friend
You know, after all, these years, I still remember, the last time, I saw Fike. We were standing, beside the helicopter, at Ban Me Thout (B50, East) and he was zipping up, his flight suit. I will never forget you, my friend-especially on days, like today.
May 31, 2010

Malcolm&nbsp Kirby
mlkdrk@earthlink.net
USAF Veteran - 191st photo recon.
Vietnam Veterans of America - Chapter 785
Rest in Peace, my Brother. You will not be forgotten...
Mar 16, 2009

manny g
Fellow Veteran 69-70 An Khe
Union Gap, WA. 98903
"You are Remembered"
Peace and condolence, to the family and friends. "He which hath no stomach, to this fight, let him depart. But we in it, shall be remembered. We few, we happy few, we band of brothers!! For he today, that sheds his blood with me, shall always be my brother." Rest in peace brave soldier, you have not been forgotten. (W.Shakespeare) May God Bless you, for your Sacrifice!!!
Dec 4, 2007

Bill Gallenstein
USAF E4 Veteran
Zehpyrhills FL 33541 USA
A cold war USAF veteran remembers you on this day. My God bless you and your family always. I salute you, Thank you.
Feb 26, 2007

thom kreidler
onthejob07@aol.com
served with tom, in 20th, sos., gunner
14029, churchill road, Clarks Summit, PA., 18411, USA
A friend, not forgotten
I served, with the 20th, Special, Operations Squadron, from 06/69, thru 06/71 and flew, several missions, with Tom. I knew him, as "Big Red." I left Vietnam in June, of 1971 and did, not learn of his death, for several years, after. I have 1, photograph, of Tom, while in Vietnam. Rest in peace, Brother, you, are not forgotten. Thom Kreidler, right gun, AKA., "Cookieman."
Thursday, May 25, 2000

Nancy Kitzmiller
bear1@iceweb.net
Sister
Just wanting, to see if anybody, has any information, on my brother, Thomas Fike. If any one does, please feel free, to contact me. Any and all information, is grateful
Saturday, February 14, 2004